Murosky cousins Eleanor Sell and Marian Elaine Murosky photographed in 1942. The girls were likely photographed in Erie, Erie County, Pennsylvania.
The cousins are linked by their grandparents Anthony Murosky Sr. and Eva Zielinski. Anthony Harry Murosky, Jr. was Marian's father. Esther Murosky, sometimes also referenced as Constance, was Eleanor's mother.


The third girl in the photograph labeled as Hazel is currently unknown. She may have been the child of a family friend.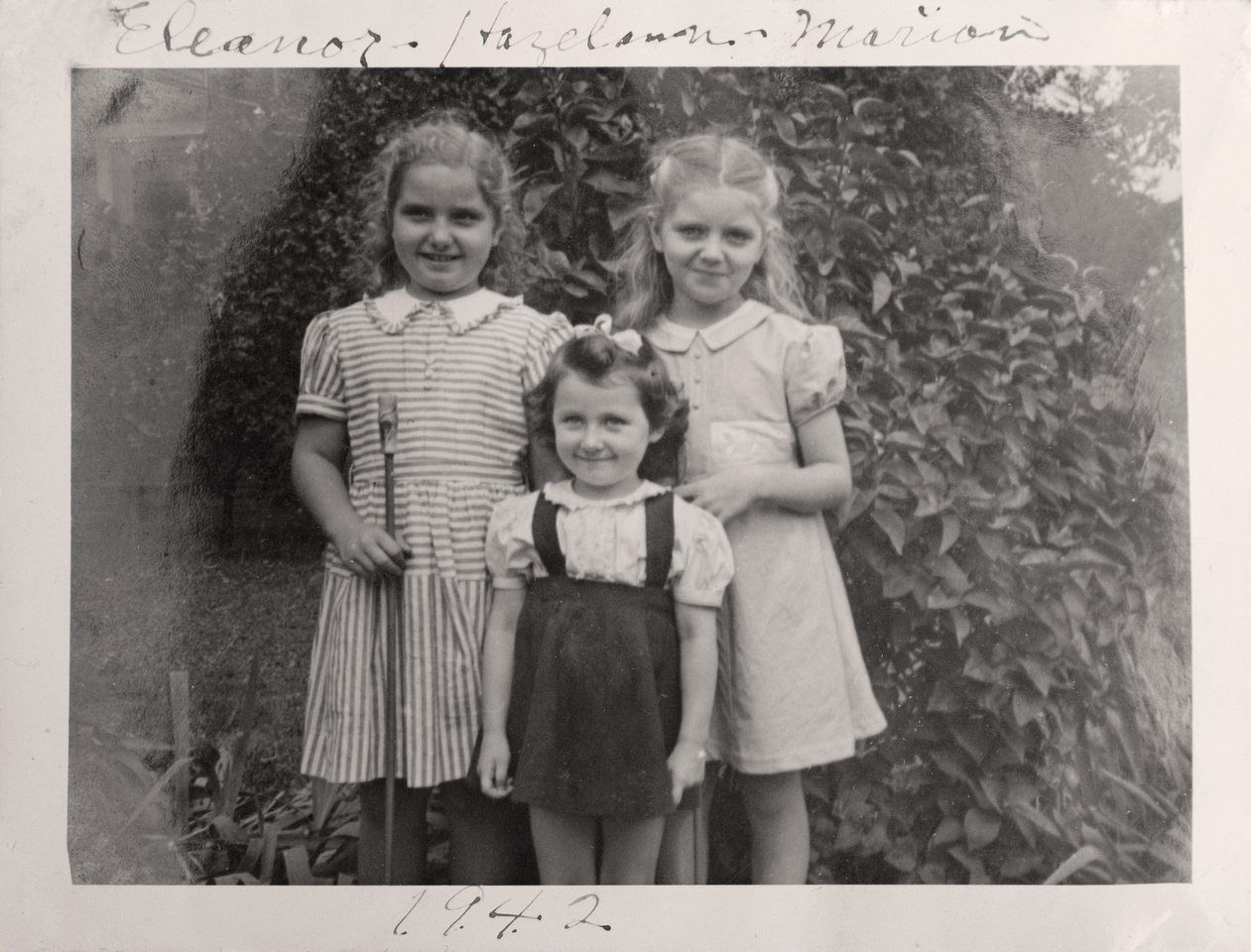 Eleanor Sell, Hazel and Marian Elaine Murosky
Photographs from the Helen Tillie Bukowski Collection. Photographer Unknown. Editing and digital restoration by Michelle M. Murosky.

Marian Elaine Murosky is my great aunt. Marian Elaine Murosky is the sister of my paternal grandfather. Eleanor Sell is my 1st cousin 2x removed. Her mother Esther (Constance) Murosky is my 2nd great aunt. Esther is the sister of great-grandfather Anthony Harry Murosky, Jr.