Arthur Murosky photographed with Emily in 1938. The identity of Emily is currently unknown - she may have been a family friend. When photographed Arthur would have been 19 years old. The photograph was most likely taken in Erie, Erie County, Pennsylvania.
This photograph was included in the extensive collection of old family photographs that Arthur's mother Helen Tillie Bukowski collected over the years.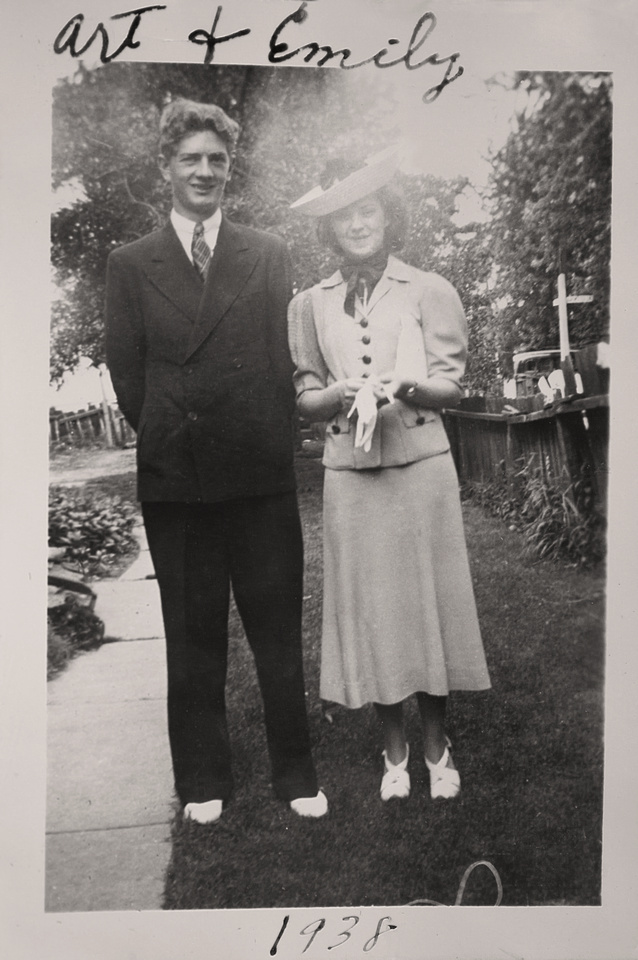 Arthur Murosky and Emily
The photograph was included in the Helen Tillie Bukowski Collection. Helen may have recorded the names and dates on the photograph. Photographer Unknown. Editing and digital restoration by Michelle M. Murosky.
Helen Tillie Bukowski is my great grandmother. Arthur Murosky is my paternal grandfather.