Formal wedding portraits from the wedding of Rita Ann Murosky & Walter E. Niemi. The wedding was held October 4, 1947 in Erie, Erie County Pennsylvania.
Rita Ann Murosky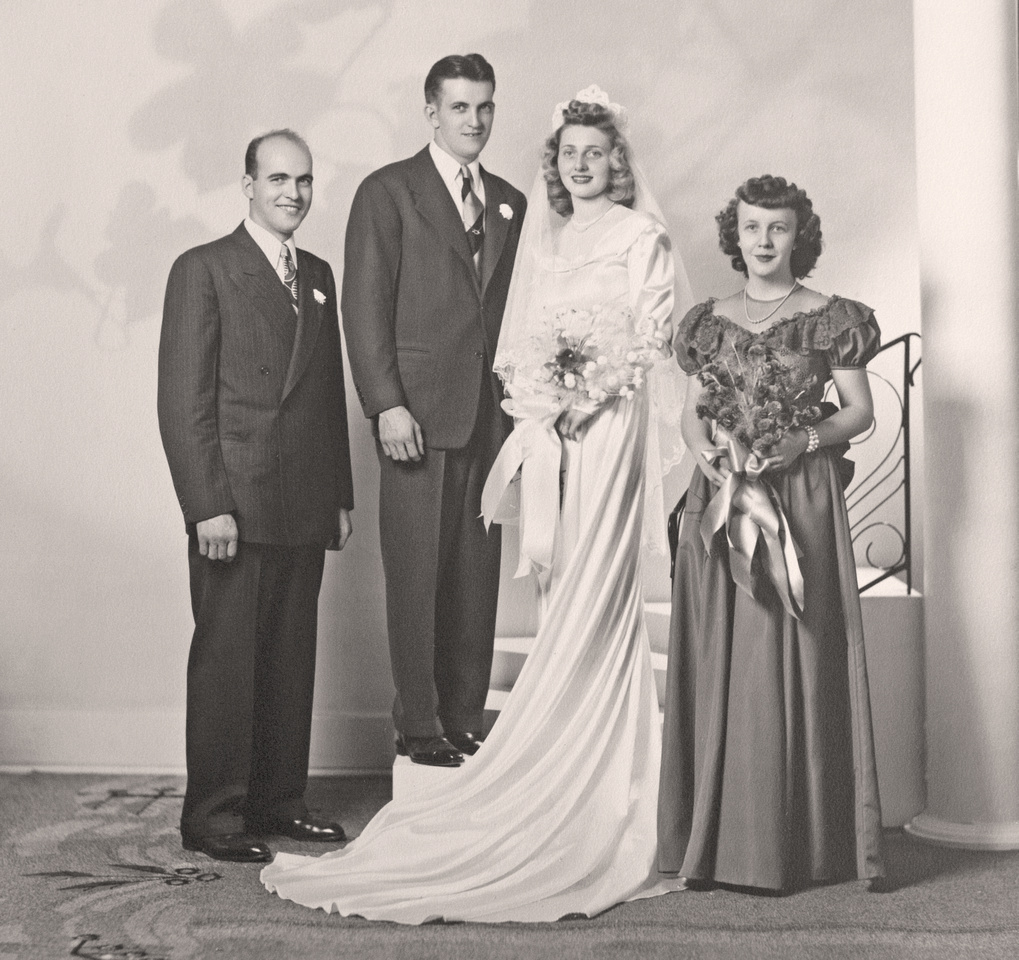 Wedding Party
Rita Ann Murosky is the tdaughter of Anthony Harry Murosky, Jr. and Helen Tillie Bukowski. Rita Ann Murosky, my great-aunt, is my grandfather's sister.
Photograph from the Helen Tillie Bukowski Collection. Photographer Unknown. Editing and digital restoration by Michelle M. Murosky.

Rita Ann Murosky is my great aunt. She is the sister of my paternal grandfather Arthur Murosky.