Rose Marie McDonald and her husband Richard Herbstritt photographed with their children Kathleen and Michael Herbstritt Easter Sunday 1954. The family would have celebrated Easter at Rose's parents house located at 317 East 27th Street in Erie, Pennsylvania. Notice the old car to the left of the photo.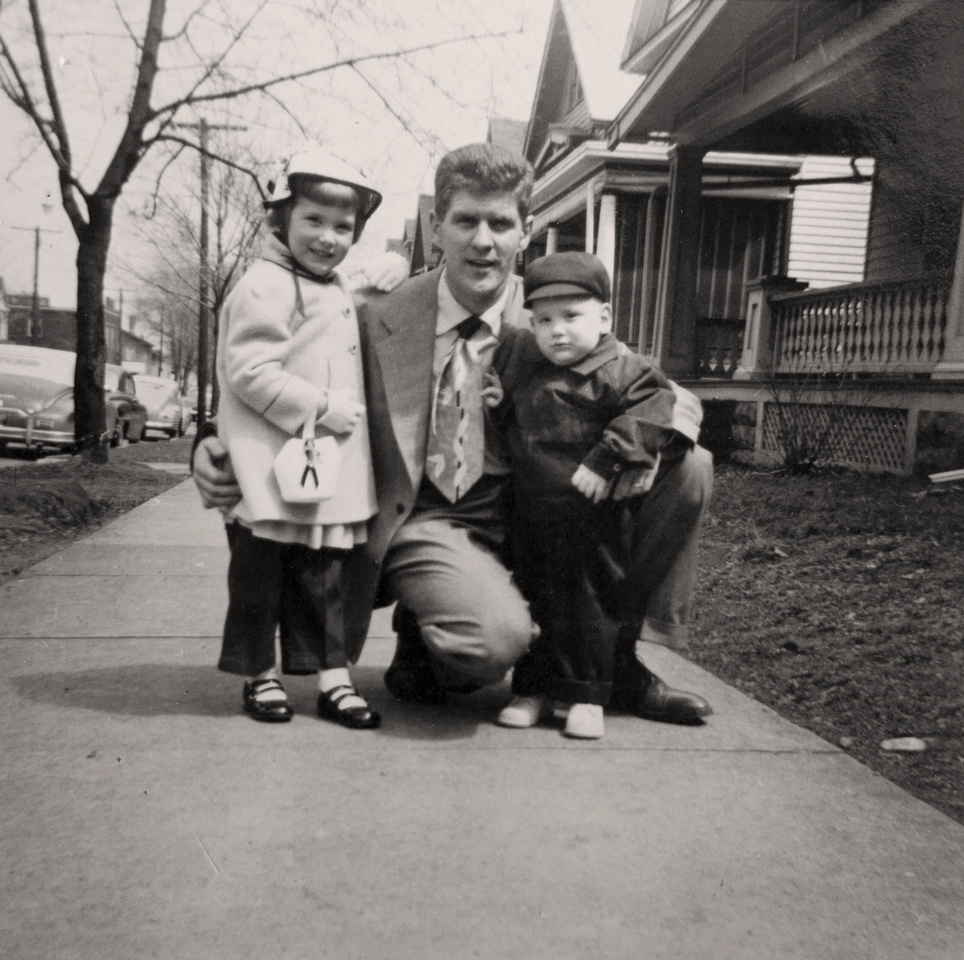 Kathy, Richard and Mike
Rose Marie McDonald is the daughter of Loraine Anthony McDonald and Frances Philomena Selker. A copy of this photograph was included in the Frances Philomena Selker Collection. Photographer Unknown. Editing and digital restoration by Michelle M. Murosky.
Rose Marie McDonald is my great aunt. She is the sister of Mary Eugenia McDonald my paternal grandmother. Kathleen and Michael Herbstritt are my 1st cousins 1x.