Engagement photographs of Arthur Murosky and Mary Eugenia McDonald. The photographs were most likely taken in 1941. Arthur and Mary Eugenia were married August 9, 1941 in their hometown of Erie, Erie County, Pennsylvania. The formal portraits include color photographs and black and white photographs. Mary Eugenia would have been 19 years old and Arthur would have been 22 years old in these photographs.
Mary Eugenia McDonald
Engagement Photograph
Arthur Murosky
Engagement Photograph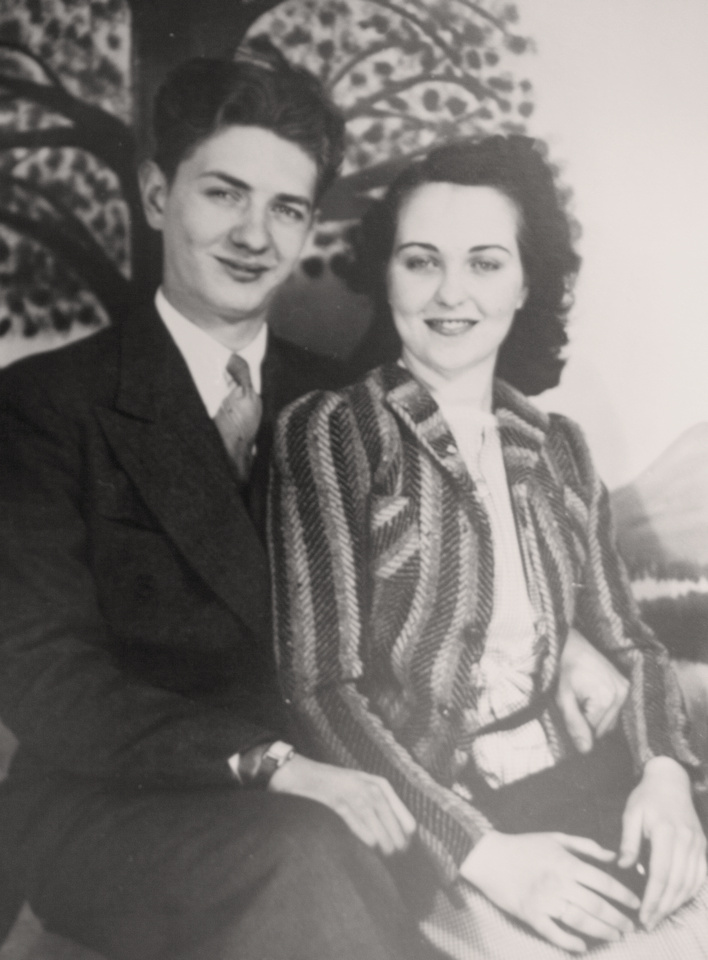 Arthur Murosky & Mary Eugenia McDonald
Engagement Photograph
From the Mary Eugenia McDonald Collection. Photographer Unknown. Editing and digital restoration by Michelle M. Murosky.

Arthur Murosky is my paternal grandfather. He was the son of Anthony Harry Murosky, Jr. and Helen Tillie Bukowski. Mary Eugenia McDonald is my maternal grandmother. She was the daughter of Loraine Anthony McDonald and Frances Philomena Selker.