A postcard sent to Helen Tillie Bukowski. The postcard was postmarked August 1945 out of Buffalo, New York. The post card was sent by Leona Pietrzak - Helen's niece.
Leona Pietrzak, the daughter of Clara Tillie Bukowski, was in Buffalo, NY visiting the family of William F. Bukowski. William Bukowski, Leona's uncle, was the brother of Helen Tillie Bukowski and Clara Tillie Bukowski.
William F. Bukowski and his wife Celia were originally from Erie, Erie County, Pennsylvania. Their son Norbert was born in July 13, 1920 in Pennsylvania. The family relocated to Buffalo prior to 1930. The 1930 United States Federal Census recorded the family living in Buffalo, Erie, New York.
Leona would been 13 years old when she sent this postcard to to her Aunt Helen.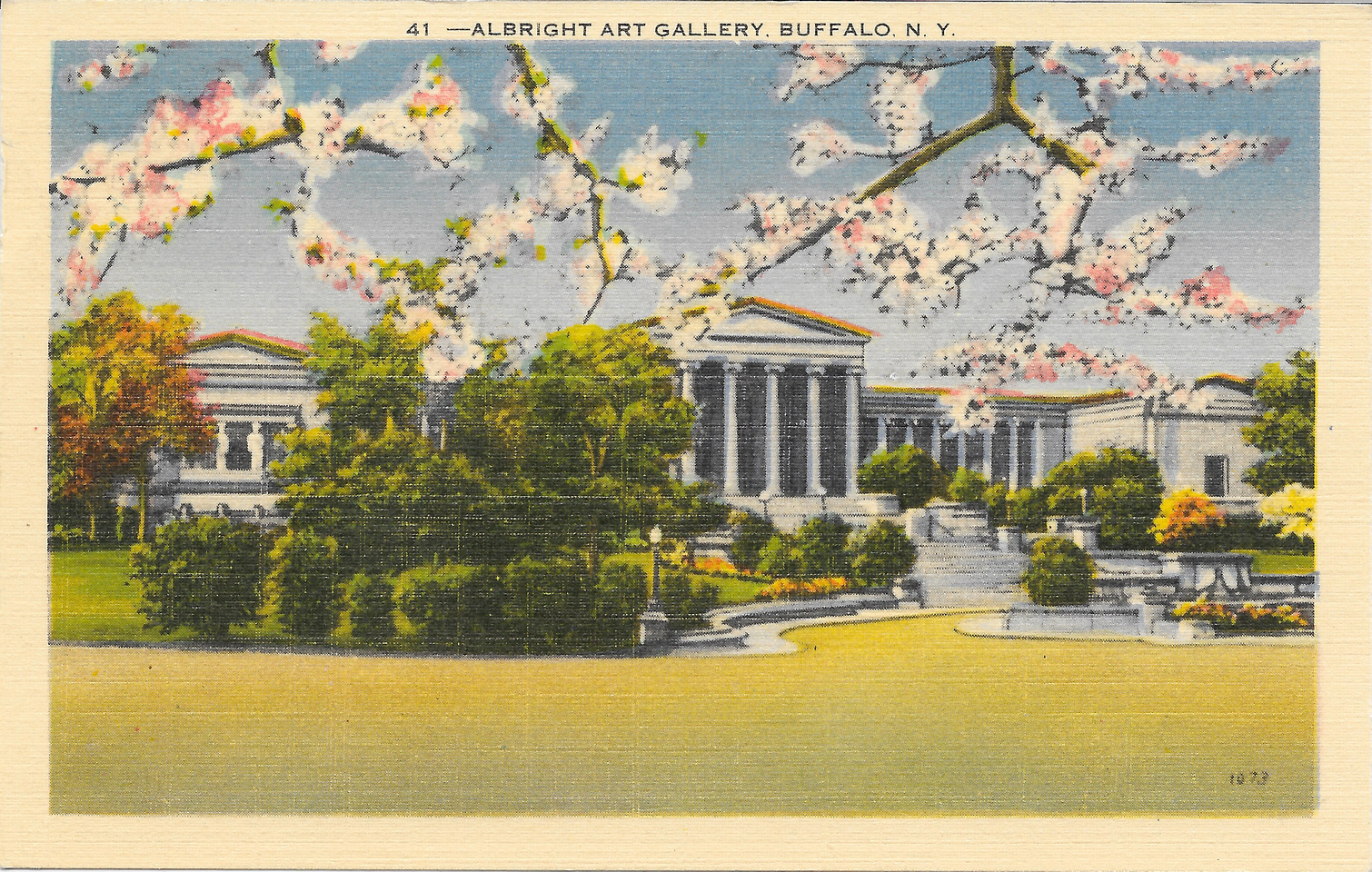 Postcard Front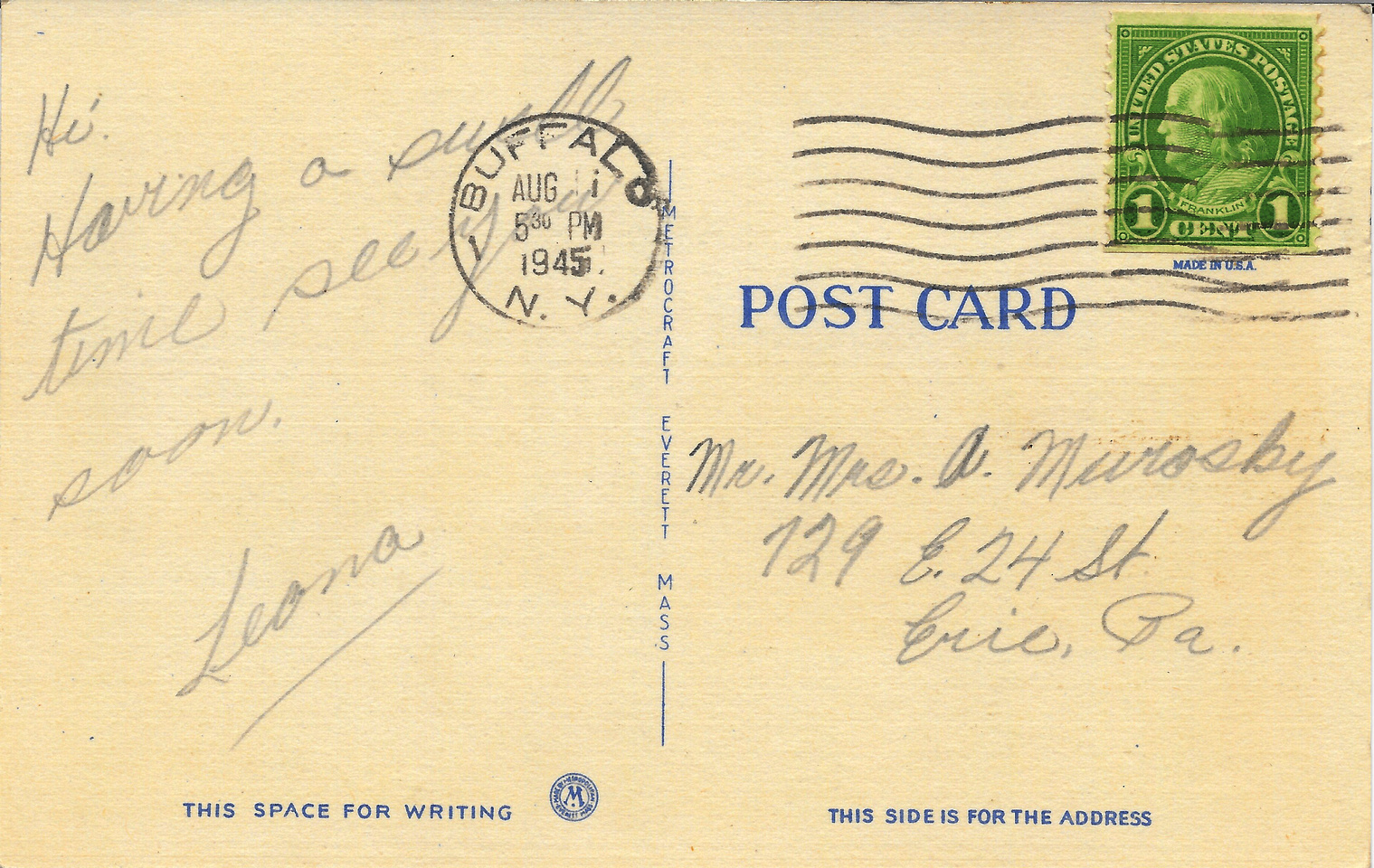 Postcard Back
From Leona to
Helen
The Postcard Collection
includes postcards from the 1940's that were included in the Helen Tillie Bukowski Collection. In addition to saving photographs Helen also saved newspaper clippings, postcards and greeting cards. Editing and digital restoration by Michelle M. Murosky.
Leona Pietrzak is my 1st Cousin 2x. Her mother Clara Tillie Bukowski is my 2nd Great Aunt. She is the sister of Helen Tillie Bukowski, my Great Grandmother. Helen's son Arthur is my paternal grandfather.
References:
U.S., Department of Veterans Affairs BIRLS Death File, 1850-2010. Record for Norbert Bukowski.
1930 U.S. Census, New York, Erie, Buffalo, 1930 United States Federal Census Schedule; Online Images, Record for Bukowski, Boleslaus. Lines 67-78.