A postcard sent to Francis McDonald postmarked July 15, 1957 at 1:00 pm out of Oxnard, California. The postcard was sent by "Amelia". The identity of Amelia is currently unknown.
Postcard Front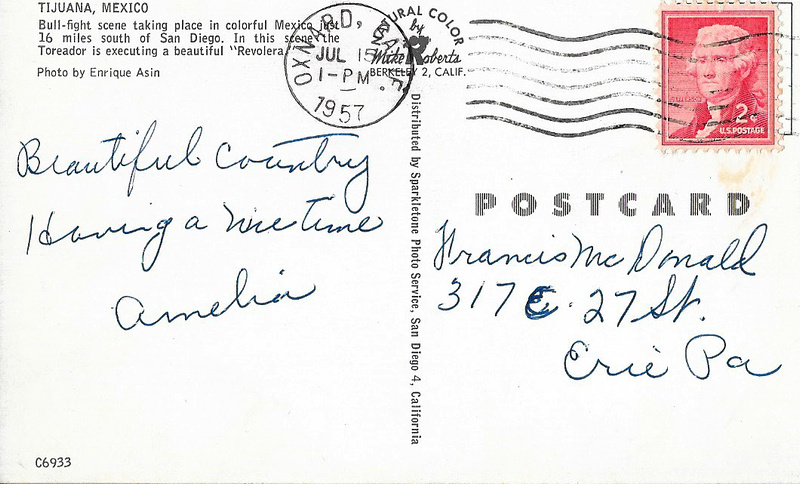 Postcard Back
The Postcard Collection
includes postcards from the 1940's that were included in the Helen Tillie Bukowski Collection. The collection also includes postcards from the 1950's and 1960's that were included in the Frances Philomena Selker Collection. Editing and digital restoration by Michelle M. Murosky.
Frances Philomena Selker is my great grandmother. She married Loraine Anthony McDonald. Their daughter Mary Eugenia McDonald was my paternal grandmother.