In early January I received the unexpected news that Sr. Janet Staab had passed away. Sr. Janet was born on January 12, 1937 in Oil City, Venango County, Pennsylvania, the daughter of Charles Aloysius Staab Sr. and Cecelia Elizabeth Selker. She entered the Benedictine Community in June 26, 1955. In addition to teaching elementary and junior high school school she also served as the archivist for the Benedictine Sisters.
Sr. Janet, my 1st cousin 2x, was the original family historian for the Guth and Selker families. Many years ago she very kindly shared all of her research with a young college student who was curious about family history. Sr. Janet photocopied her meticulously organized hand typed family group sheets and newspaper articles without thought.
With so much enthusiasm she told me the story of how our shared ancestor
Joseph William Selker
departed Germany and opened his own
cigar manufacturing business
in Clarion, Clarion County, Pennsylvania. She also told the story of his
return trip to Germany in 1906
and how
his two nieces came back with him
. I never imagined that day when I went to visit her that I would walk away with what would become the foundation of my research for the Guth and Selker families.
Over the years Sr. Janet and I remained in touch. Christmas cards and notes were exchanged. When I made trips to my hometown I would stop by to visit with her at Mount Saint Benedict. We always enjoyed our visits together talking about our favorite subject - family history. In time I continued to build on her original research. Research updates were sent as I learned more about our shared Guth, Selker and Loll ancestors.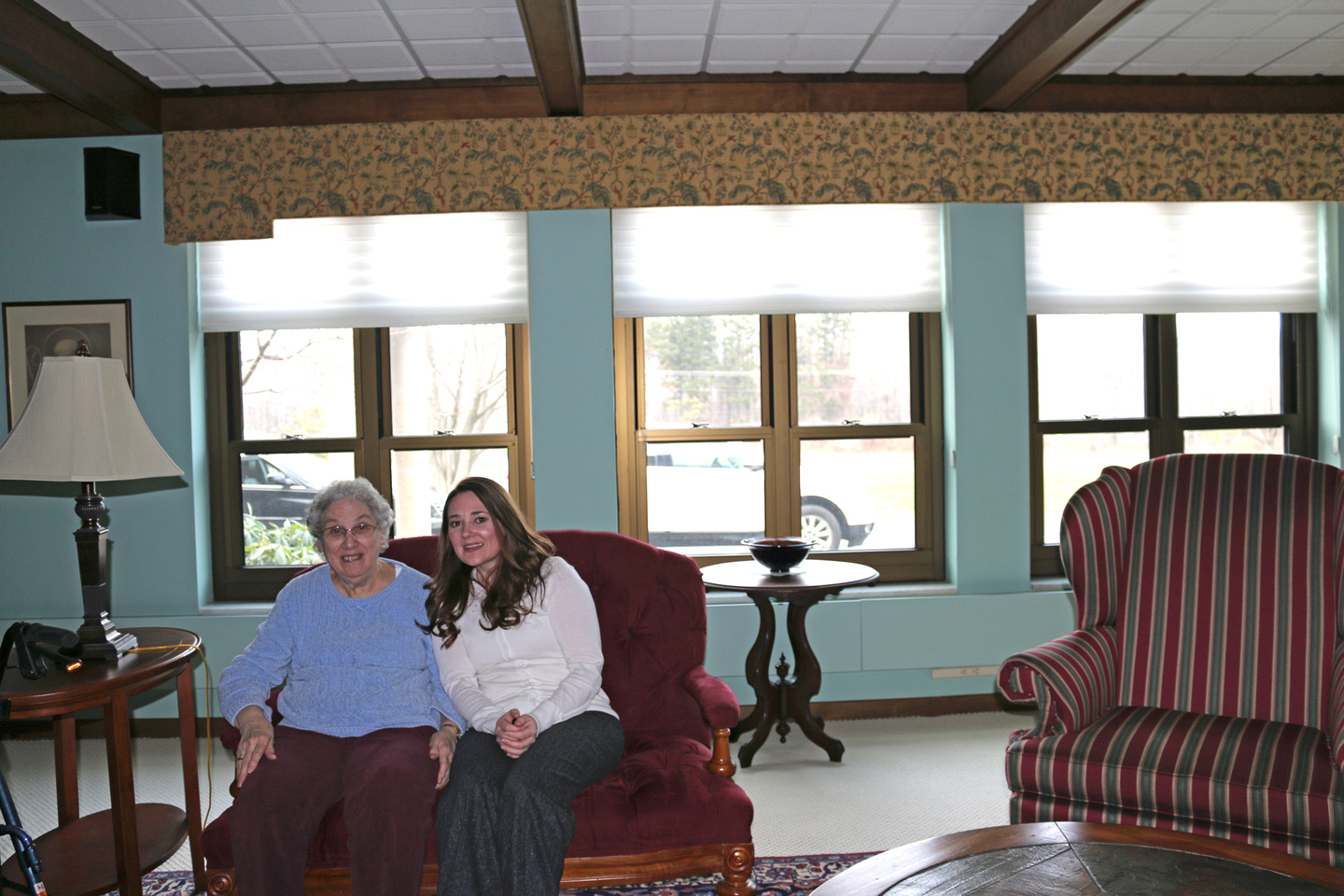 Sr. Janet and I during a visit in 2014
We all owe Sr. Janet a debt of gratitude. Her legacy lives on through the children she taught and through the research she completed. Her research was very well organized and very detailed. It is truly the foundation for what we know about the Guth and Selker families. Sr. Janet will most certainly be missed. I am most grateful she was my family history mentor and I had the opportunity to learn from her.

Sr. Janet Staab is my 1st cousin 2x removed. Our shared ancestors are Joseph William Selker and Frances Philomena Guth.